Highlights of the Chevy Electric Lineup in Elizabethtown, PA
With the advent of electric vehicles, it only makes sense to start looking at what is available from your favorite brands. If you love Chevy, you will love current and upcoming electric Chevy models. Discover an SUV or truck that fits your lifestyle and helps keep our planet greener. Highlights from the Chevy electric lineup include the 2024 Chevy Silverado EV and the 2022 Chevy Bolt EUV.
The 2024 Chevy Silverado EV
The 2024 Chevy Silverado EV will make waves when it finally arrives in Marietta stores. In fact, it is already making waves. As one of America's most beloved trucks to begin with, the Silverado EV takes it up a notch with a new look and many new awesome features. Bring home the powerful and capable truck you know and love when it becomes available in our inventory.
The 2022 Chevy Bolt EUV
While the Bolt name is not new to the Middleton area, the 2022 Chevy Bolt EUV is. Brand-anew for the 2022 model year, this exquisite electric SUV is one to keep an eye on near Harrisburg. It features spry handling, an upscale interior, refined handling, zippy acceleration, and a fun drive. There is also a lengthy driving range, which is always a major boon for an electric vehicle. Overall, you can enhance your daily driving with ease with the 2022 Chevy Bolt EUV.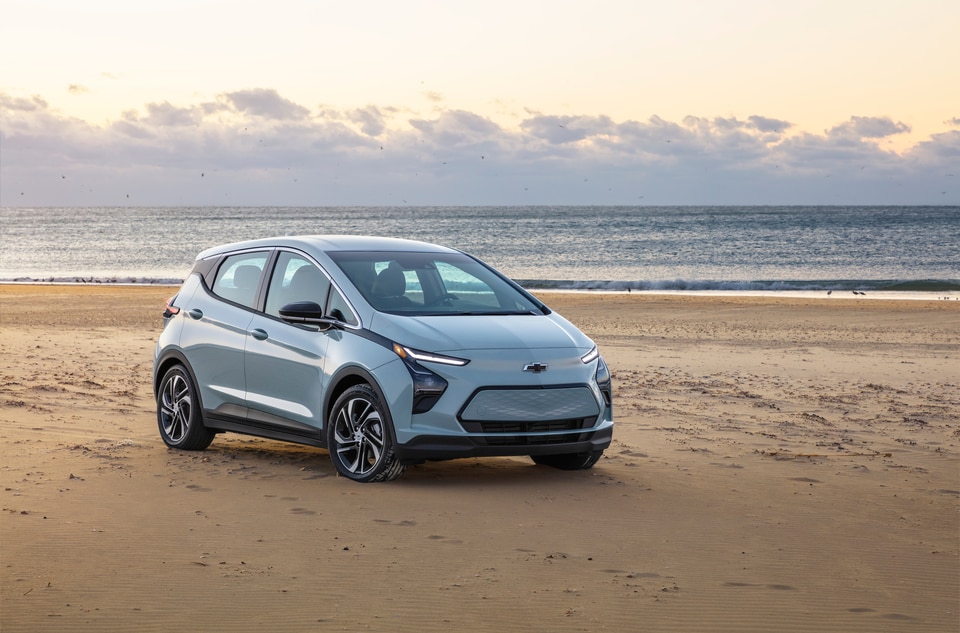 Mark Your Calendar
Are you ready to bring home a new Chevy electric vehicle? We are just as excited as you are to get your ideal new model officially. If you have any questions about availability or our other dealership services, please get in touch with us today near Lancaster, PA.