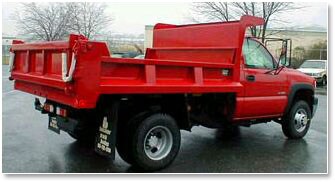 Hondru Fleet, a division of the Hondru Group of Dealerships, specializes in Fleet and Commercial Truck Sales. Conveniently located in Central Pennsylvania, Hondru Fleet represents HONDRU FORD of Manheim, HONDRU CHRYSLER/GMC of Manheim, HONDRU DODGE of E-town, HONDRU CHEVROLET of E-town. We have extensive experience working with commercial customers and public entities providing a wide range of equipment.
Contact Fleet Sales & Service
CALL TODAY FOR CURRENT INVENTORY AND A PERSONALIZED QUOTE 
877-603-2473 Ask for "Fleet"
700 Lancaster Road,
Box 216 Manheim, PA 17545
Phone: (877) 603-2473
Fax: (717) 665-6534
Commercial Customers
Cargo Vans | Utility Bodies | Dump Trucks | Van Bodies | Snow Plows 
Government Customers
Hondru Fleet has been serving the needs of Public Entities in Pennsylvania since 1990. We have extensive experience in the government procurement process delivery hundreds of vehicles a year to government agencies.
Current State Contracts
Pennsylvania Department of General ServicesContract # 4400001183Ford F-550Dump BodySnow PlowTailgate SpreaderUtility BodyStake Body
COSTARS # 13
All Ford VehiclesAll Chevrolet Vehicles
All Dodge Vehicles
All GMC Vehicles
Upfit Items Available